DASH Gala 2014
The 2014 DASH Gala Nominations have been posted - click here
The 2014 Annual EMACT Gala and DASH Awards

Saturday, August 16, 2014
Reception starting at 6:00 PM
Awards presentation ceremony at 7:30 PM

Scottish Rite Masonic Museum and Library
33 Marrett Road
Lexington, MA 02420
---------------------------------------------------------------------------------
The EMACT DASH Gala photos are posted!
http://danbusler.photoshelter.com/gallery/EMACT-DASH-AWARDS-2014/G0000lNBZxs2ef18
(password is smile)
... and a slideshow https://vimeo.com/103841264
Thanks to Dan Busler Photography for his great work!
EMACT Annual Meeting 2014
EMACT's Annual Meeting will be held on Sunday, June 22, at 2:00 PM. We're having a cookout thanks to the gracious hospitality of Heather Daly. BYOB (hard or soft) and an extra lawn chair! The cookout starts at 2 pm and the business meeting will start at 3 pm.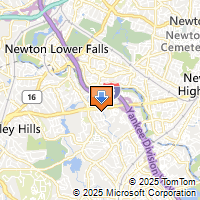 In Memory of Marshall Cannell
It is with deep sadness that we write to inform you of the passing of EMACT founding member and historian Marshall Cannell on Monday, March 10, 2014. Marshall was a familiar face at EMACT festivals for years. He worked with our festival staff as a stage manager and technician. In recent years, his smiling face manned the box-office for EMACT Festivals.
Marshall was also a longtime member of the Wellesley Players. Marshall served as the group's president, treasurer and historian, to name just a few of the roles he took on during his faithful service to the Players. He built sets, designed lights and was involved in all aspects of productions for more than five decades. Marshall was awarded an honorary life membership in the Wellesley Players for his service.
Marshall encouraged the Players to participate in NETC/EMACT and in his retirement became technical adviser to the Wellesley Middle School, which was invaluable to the Players when they used that performance space. His theatrical knowledge and memory for all things Players and EMACT were legendary.
Our thoughts go out to Marshall's wife, Tina, and his family.
Marshall's memorial service has be scheduled for May 31st at 11 am at Saint Andrews Episcopal Church at 79 Denton Road in Wellesley, MA
Festival 2014
We are pleased to announce our 58th annual EMACT Festival. It will be on the weekend of Saturday-Sunday, June 28-29, 2014. We also have a new and exciting venue. We will be moving our festival to the Christine McGrath Performing Arts Center at the two-year old Tewksbury, HS. We are thrilled with the venue with its state of the art sound and lighting system. The Performing Arts Center was built as a theatre with fine acoustical baffling and a Marly dance floor. There is ample parking and great access for load-in and set storage. There is a large lobby area and we look forward to having many groups participate.

There's now a spiffy page set up dedicated to Festival 2014 chock full of all the information you ever wanted to know,
click here to go to the Festival 2014 page
The Technical Package is also finished. There's a link on the Festival page itself, or just
click here to go to the Technical Package
Tickets are now on sale! click here to go to our ticket site
Pictures of the Festival are now available at: Http://Www.flickr.com/photos/22994671@N08/collections
Click on "EMACT 2014"
New To Festival Design Competition
This year, we are also adding a design competition open to ALL groups. The design competition exhibits will be featured during festival weekend and will be assessed for awards by two different adjudicators with strong backgrounds in technical theatre. Details of the design competition will be announced in the next month or so. We are very happy to bring this new feature to the festival as it provides groups and individual designers to submit their work without having to be involved with a participating festival group. We are hoping that the myriad of talented lighting, sound, costumes, make-up, hair, set dressing, and properties designers will take advantage of having your work recognized at the state festival.
Would you like to be a part of the oldest community theatre festival in the country? It takes scores of dedicated volunteers to make this event the jewel in the EMACT crown. Whether you are an individual looking to get involved or part of a member group wishing to participate as a team, we enthusiastically welcome all volunteers with open arms! Please contact us at the email below.

Suzanne and Celia, EMACT Festival Producers
Email us at: festival@emact.org
EMACT gives back to its members!!!
The EMACT Board of Directors has created a grant program to help EMACT's member groups improve the theater experience in their venues. The EMACT Member Assistance Grant will award up to three grants of up to $1,000 to member groups in good standing that demonstrate a financial need to invest in facilities or equipment that will enhance the experience of their audience members. The grant can apply to improvements in seating, lighting, sound, or any "creature comfort," provided that the investment benefits the long-term well-being of the member group and its patrons. Grants will be awarded annually.
Click here to go to the Membership page to find the simple application and instructions on how to apply in both Word and pdf formats.
NEW - ONLINE FORUMS
EMACT is excited to roll out its new on-line forums, a way for all community theater members to interact on-line. Use the forums to post questions, announcements, suggestions on any sort of theater-related topic from audition notices to marketing tips to suggestions on how to pull off a tricky special effect. Nothing is out of bounds as long as its theater related.
We'll leave the link in the upper left corner so you don't forget!
Become A Member - Registration Form
Why go it alone? Communicate, Promote, Educate, Support, Recognize, Celebrate. We all benefit when we join together!
EMACT's membership year begins on 1 September 2009. Community theatre companies or groups must be members of EMACT to enjoy its benefits and services, which include the DASH program, the ETC program, and the annual Festival. For 2009-10 the fee for Individual membership is still $20. The Basic fee for Companies/Groups is still $50, and is available throughout the year.
Support EMACT - Use these links to shop online!
Featured Member Group
Footlight Club
Jamaica Plain, MA
Nestled in a residential area near Jamaica Pond, The Footlight Club, Americas oldest community theatre, has performed every year since 1877. For over 120 years Footlight Club members have sustained the organization mission:
To present the best in non-professional theater to a broad-based...